Britney tiene telepatia
En este fragmento de su nuevo comercial de su fragancia Radiance, vemos como puede hablar con la mente...
Labels: britney spears, publicidad
nuevo
Sunday, December 07, 2008
Subscribite!
Buscando Rumbo
Todo comienza con una simple inquietud en mi vida como es el estar cansado de la musica que escucho, y de los idolos que tenia "alla arriba" y ya no los siento mas asi. Pero todo esto se traslada a todos los aspectos de mi vida. Que mas es lo que ya no es como antes y nescecita cambiar.Por empezar no quiero ser mas un niño grande, me tengo que poner los pantalones y empezar a caminar y a tropezarme mas, y levantarme, no hay otra forma de vivir la vida.No quiero que se me vaya la vida y haberme quedado cruzado de brazos y no haber probado todo lo que pude haber tomado de ella.Quiero saber que gente quiero tener a mi lado, y quien no, ya que las vidas van tomando rumbos diferentes, o a veces se esta en diferentes etapas y quiero saber donde estoy plantado yo.Quisiera a alguien que me diga por donde caminar, seria el hombre mas feliz del mundo si eso me pasara, pero nadie lo puede hacer, solo uno.Quisiera un alma compañera con la que compartir mis cosas y que me comprenda, mas alla de todo ambito de la vida, alguien que sea solo mio, y que tengamos nuestro propio mundo.En fin, no quiero irme de esta vida sin haber escuchado todos los tipos de musica que hay...Nacho...en busca de.
Labels: pensamientos
nuevo
Saturday, December 06, 2008
Subscribite!
GO GO Power Rangers!
nuevo
Thursday, November 20, 2008
Subscribite!
Ithem en vivo
Labels: ithem
nuevo
Subscribite!
Poster de LOST Season 5
Genial!!
Labels: lost
nuevo
Tuesday, November 18, 2008
Subscribite!
Captura del Video circus
Labels: britney spears, circus
nuevo
Monday, November 17, 2008
Subscribite!
Se Filtro Circus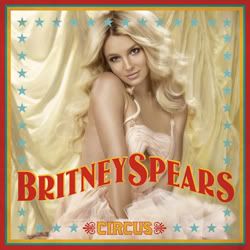 Si, el ultimo album de Britney Ya esta Dando vueltas.
Dale Click a WOMANIZER y llevate una sorpresa...
1.
Womanizer
2.Circus
3.Out From Under
4.Kill The Lights
5.Shattered Glass
6.If U Seek Amy
7.Unusual You
8.Blur
9.Mmm Papi
10.Mannequin
11.Lace and Leather
12.My Baby
13.Radar
14.Rock Me In
15.Phonography
16. Amnesia
Labels: britney spears, circus, descarga
nuevo
Friday, November 14, 2008
Subscribite!
El proximo capitulo de smallville viene con todo
Titulado BRIDE , el proximo capitulo promete. Vuelve Lana Lang y al parecer Doomsday hace aparicion.
Trailer
Labels: smallville
nuevo
---
britney
spears
madonna
the
autumn
reeser
gran
hermano
playboy
casi
angeles
firefox
aguilera
maroon
five
taylor
ryan
desperate
housewives